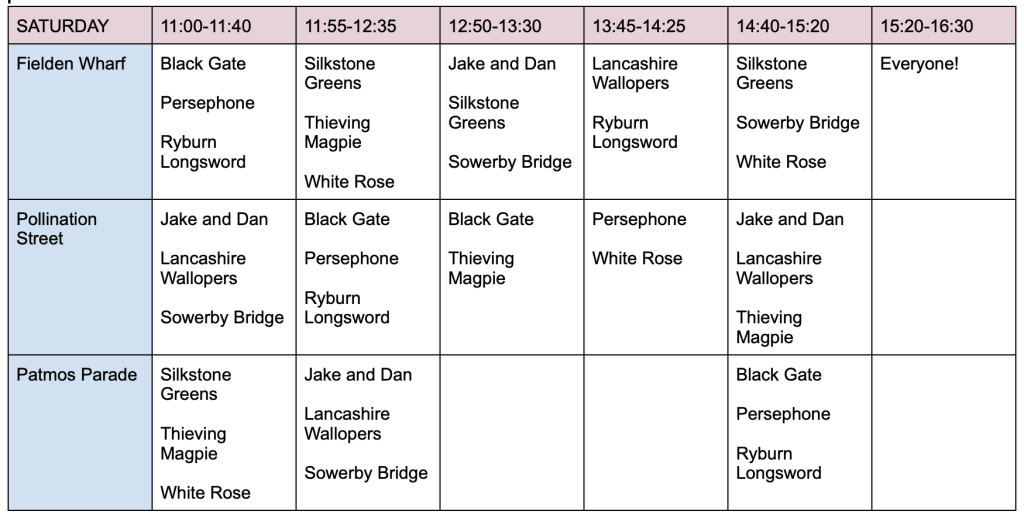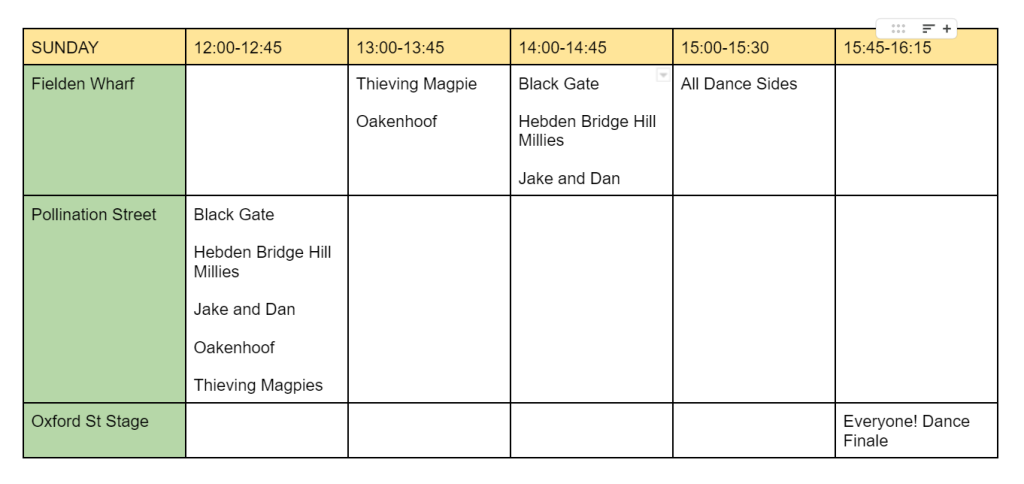 Please note the slight change in time to the Sunday dance finale than advertised in the programme.
Black Gate Morris is a mixed Cotswold Morris side based in Newcastle Upon Tyne. Launched in 2018.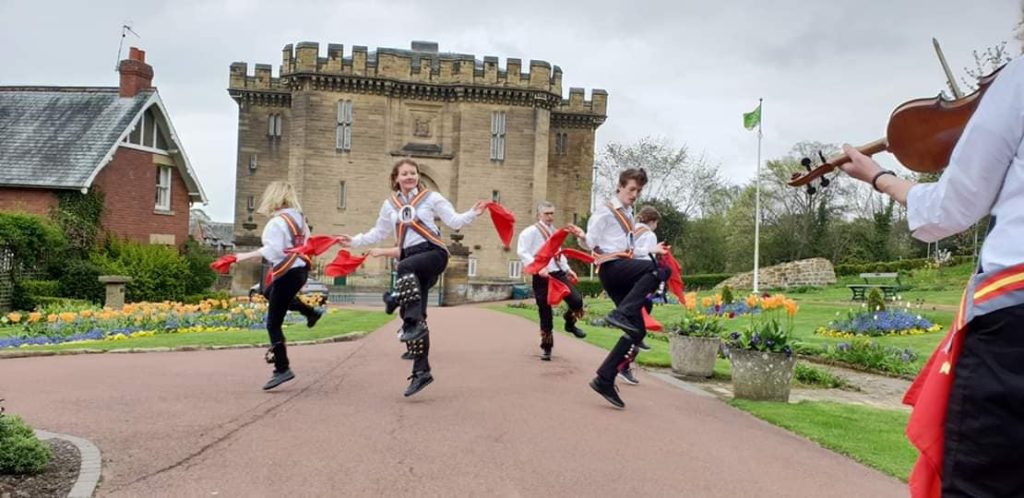 ---
The Hill Millies are a Women's Cotswold Morris Dancing side based in Hebden Bridge, West Yorkshire, formed more than 16 years ago, starting off as a bet with the then landlord of the Fox and Goose pub in Hebden Bridge. They dance with hankies, sticks, dusters, and on occasion a mop or two to the accompaniment of a talented group of fiddle players.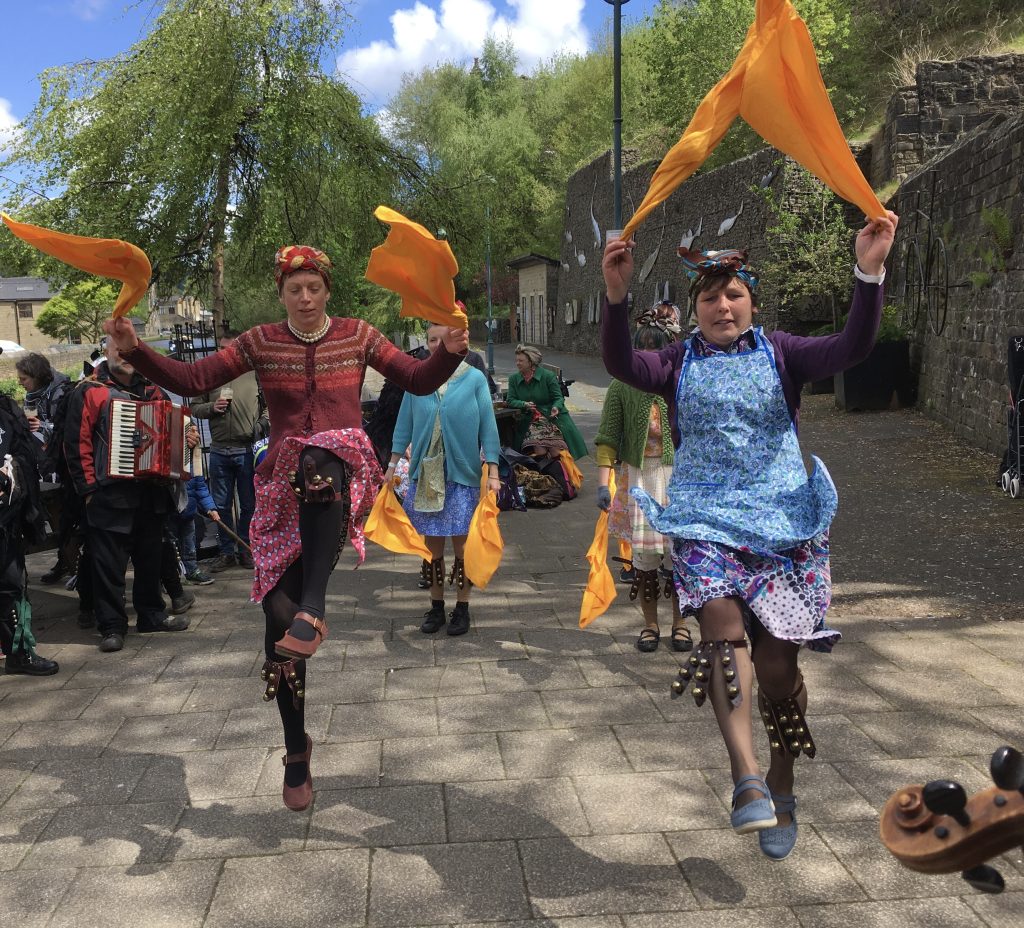 ---
A mixed border morris side who like dancing, waving big sticks about and yelling. They sing as well. They were formed in 2006 and ages range from 6 to 71.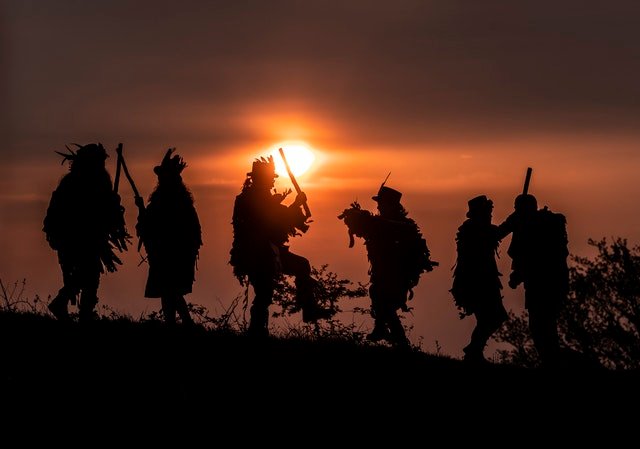 ---
A familiar sight in distinctive 'whites' with green baldrics and straw hats at regional and national folk festivals, and other local events, White Rose dance the South Midlands (or Cotswold) tradition 'Up North' and have also performed in Sweden, Jersey, Provence, Romania and, most recently (2019), in Germany at the Aachen Festival.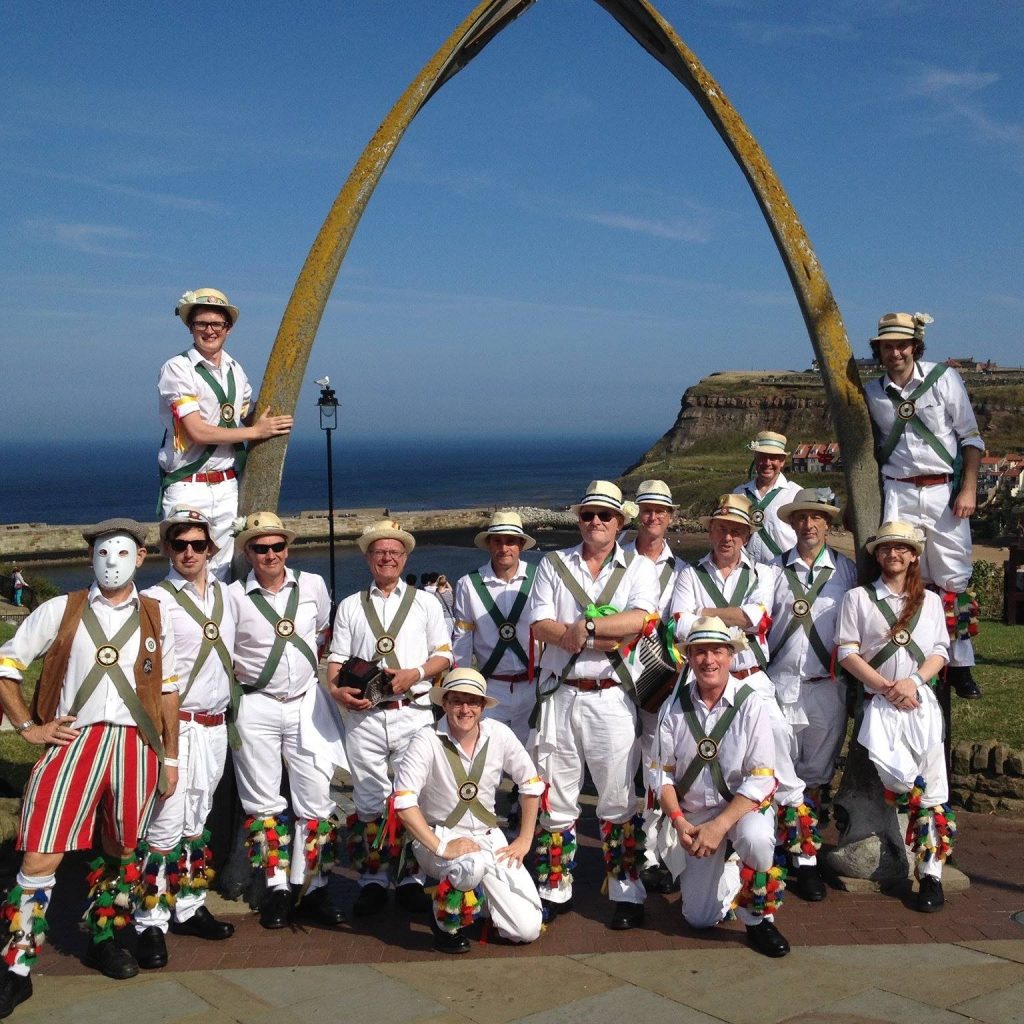 ---
Silkstone Greens take their name from the coal seam that runs beneath their home of Dodworth, Barnsley. They were formed in 2007 and more than 15 years and 1 pandemic later they are still going stronger than ever. They dance self-penned dances in traditional North-West style focusing on smart, precise lines and movements. They also focus on partying when they get the chance!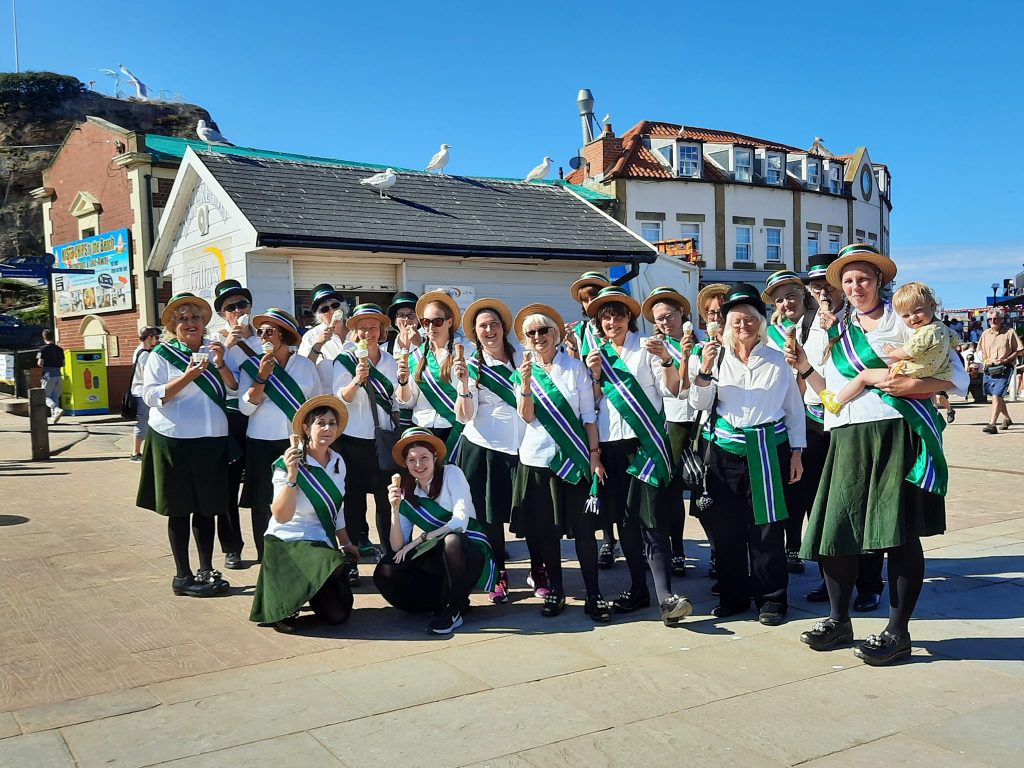 ---
Persephone Women's Morris first danced out in 1978 .We practice in the village of Hunsworth near Cleckheaton in West Yorkshire. We dance in the Northwest tradition in a lively style using sticks, garlands, slings and bobbins. Our varied repertoire includes a mixture of traditional dances from the northwest of England and our own self-composed dances.
Our kit is a black top with a striking green and yellow diagonal sash and a flared black skirt trimmed with green and yellow. We wear black tights and black clogs with bells. Our band also wears black.
During our over forty year history we have danced at weekends and festivals in many parts of the country and we are delighted to be dancing again at Todmorden folk Festival.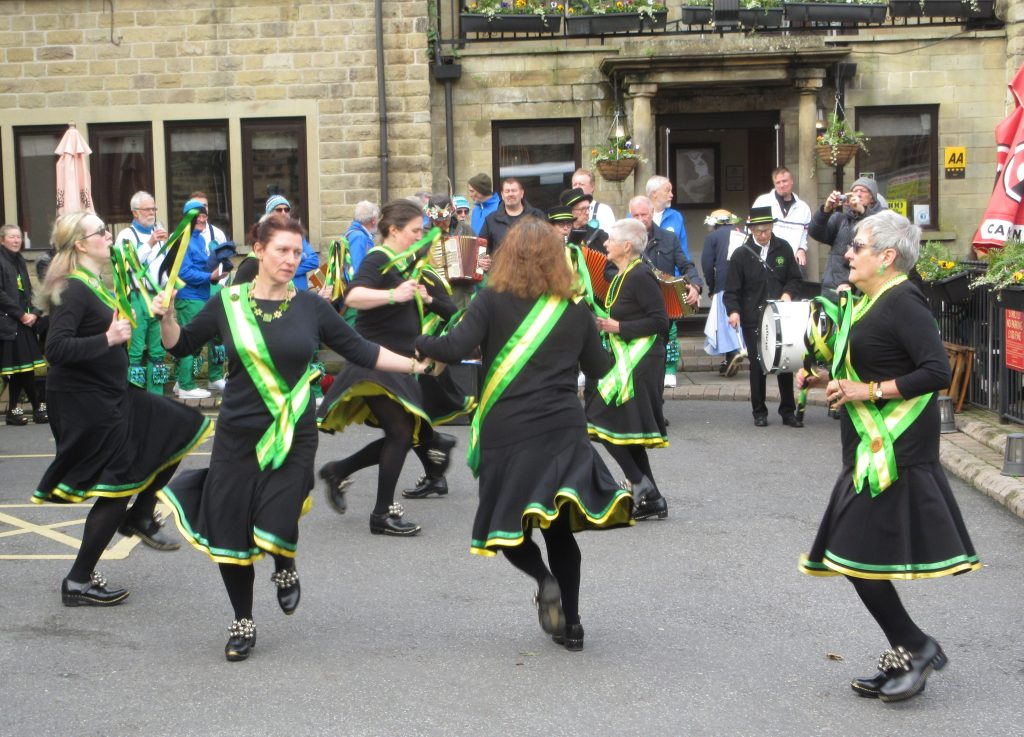 ---
The Lancashire Wallopers were originally formed in 1981 by students of the legendary clog dancer and music hall entertainer Sam Sherry. They were formed to give a one-off performance at the National Gathering at Cecil Sharp House of the bargees social dance taught to them by retired Bargee Bill Gibbons. Their outfits are inspired by the clothing traditionally worn by canal bargees and the group includes Wallop, the dancing boat horse (who is rather a show-off). All four dancers have won the prestigious Lancashire & Cheshire Clog Dancing Championship and the present line-up includes the current Lancashire & Cheshire Champion and the winner of the Pat Tracey Old Lancs competition. The Wallopers perform a range of imaginative routines encompassing steps learned from all the known traditional dancers who were dancing in the 1970s & 80s as part of the clog dancing 'revival' and, following in the footsteps of Sam Sherry, they have a strong repertoire of music hall-inspired routines. The skilled dancing and unique music hall routines are taken to another level through the creative skills of the team's two accomplished musicians.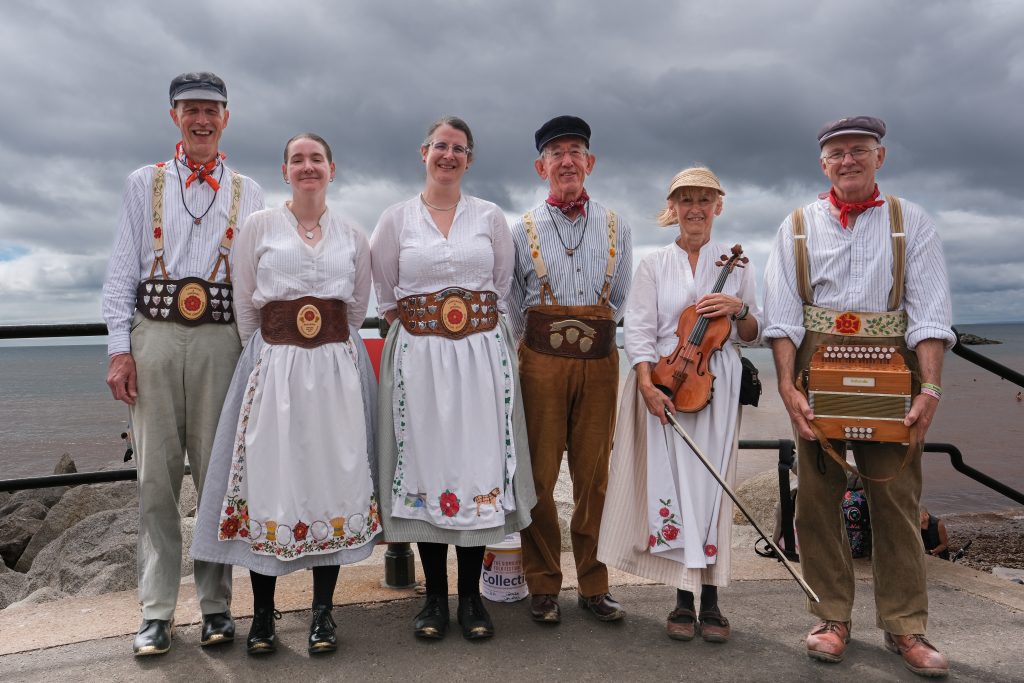 ---
The Ryburn Longsword dance team is based in Ripponden near Halifax in West Yorkshire, and has been dancing Yorkshire Longsword since 1994. We have a repertoire of 10 dances, some are traditional from villages in Yorkshire, and others have been written by the dancers themselves. The dancers (who are currently all female) wear white shirts and black trousers with a black/red velvet surcoat on the backs of which are individually embroidered scenes from the local area. A small group of musicians playing whistle, recorder, mandola and concertina provide the music. Since early 2020 the opportunities for dancing out have been limited but we started to get going again last year; previously Ryburn Longsword has danced at many events around West Yorkshire, and festivals all over England. In 2017 we were privileged to be invited to dance in Brittany during a wonderful 8-day tour.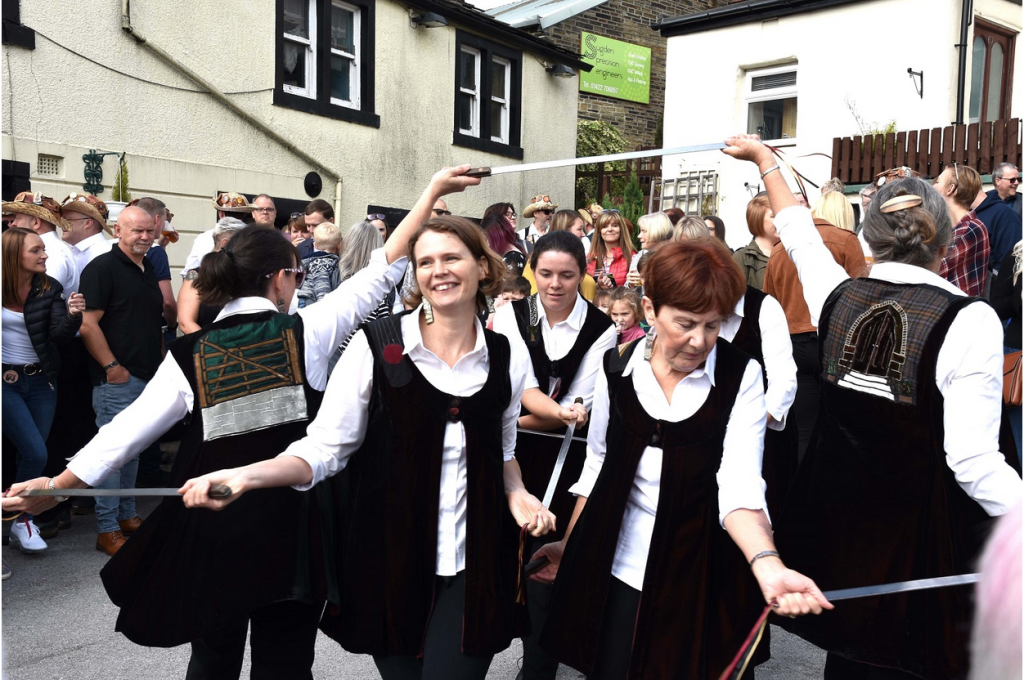 Sowerby Bridge Morris was originally formed as an all-male Northwest side in 1979. They danced regularly until 2002 when a dwindling number of dancers made performing impossible. In 2012 the team was resurrected as a mixed side performing both the team's original dances and some new ones written by themselves. In recent years they have added traditional dances by the Colne Royal Morris Men. The side performs throughout the year and is always on the lookout for new members, young and old!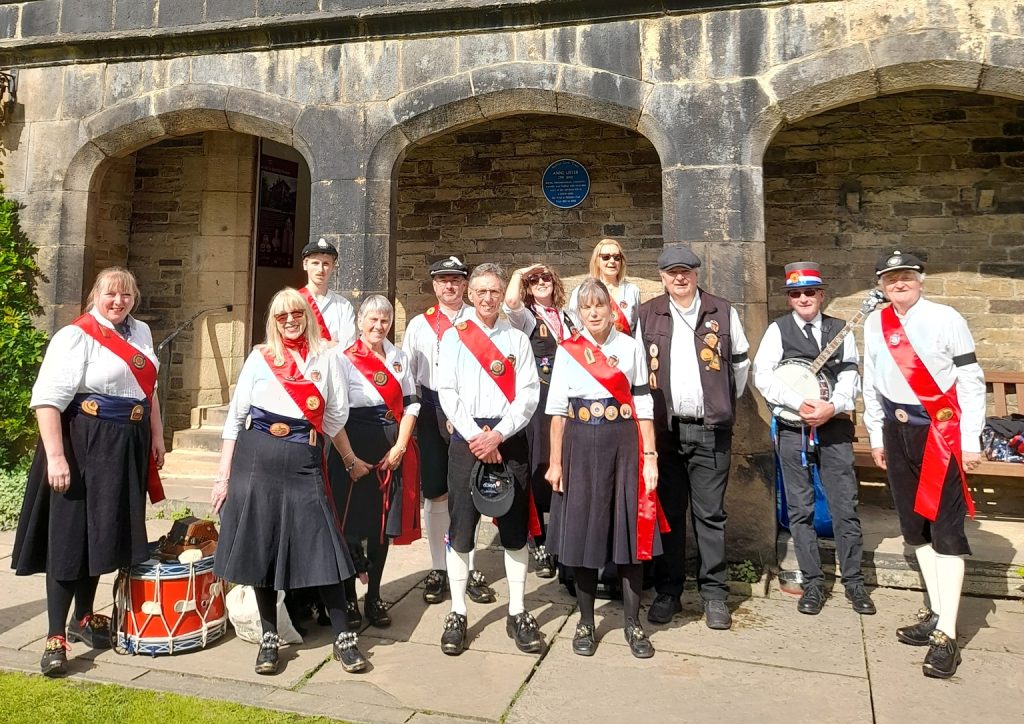 Oakenhoof are a Folk Arts Organisation from Littleborough in Lancashire. A festival favourite and always a wonderful presence!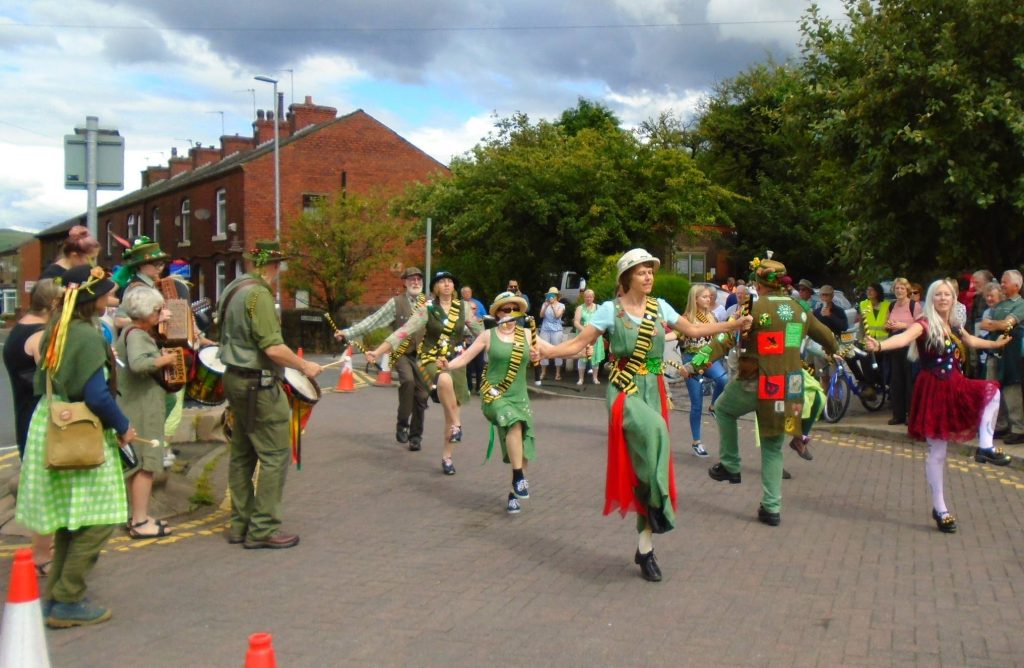 Jake and Dan dance a form of freestyle flatfooting combining traditional steps with their own moves!