Deadline for applications: Friday 5th January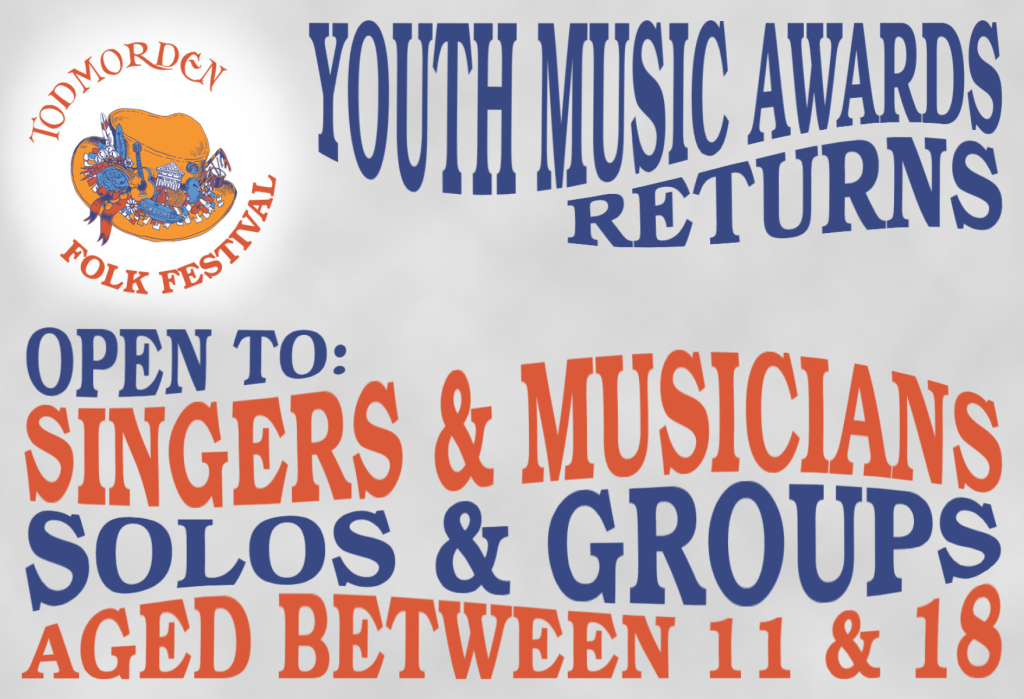 If you are between 11 and 18 and play/sing/write music, we want to hear from you!
You'll need to fill in the application form below and direct us to a video of you performing a song or tune of your choice. The deadline for applications is Friday 5th January 2024.
Selected artists will be invited to play 3 tunes/songs at the showcase in the Fielden Hall, Todmorden on Friday 19th January 2024. Our esteemed judging panel will provide feedback to all performers and the winners will be announced on the night.
Winners will get the opportunity to:
Be the opening act at the Saturday night concert at Todmorden Folk Festival, 2024
Record a track of their choice with an experienced sound engineer
Tickets are available on the door for all audience members (all performers will receive one complimentary adult ticket for an accompanying parent or guardian). Proceeds will help towards running the 2024 festival.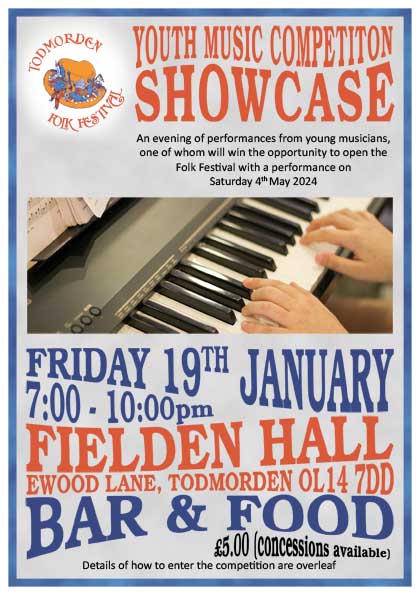 ---
Conditions:
Performers must be 11-18 years of age at the date of the Todmorden Folk Festival Saturday night concert (4 May 2024).
Unaccompanied performers are welcome to apply. We won't programme performers planning to use recorded backing tracks or usually those with adult accompaniment.
If you are shortlisted you must be available to perform at the showcase on Friday 19th January 2024.
A parent or guardian must accompany the performer(s) to the prize recording session (details TBC).
For further information please contact todmordenfolkfestival@gmail.com.